What Are the Fastest Growing Plants in The World?
The fastest-growing plants in the world are truly natures athletes. These super plants have adapted to the point where they can grow at a rate that makes them undeniable in their environments. Not only does this allow the plant to grow large, but it also means that it can be harvested and used with amazing sustainability. Rather than cutting down a tree and waiting 50 years for it to grow back, why not utilise a plant that can grow back to full size in no time at all. In this article, we will look at the quickest plants to grow in the world, as well as how they can be useful to us.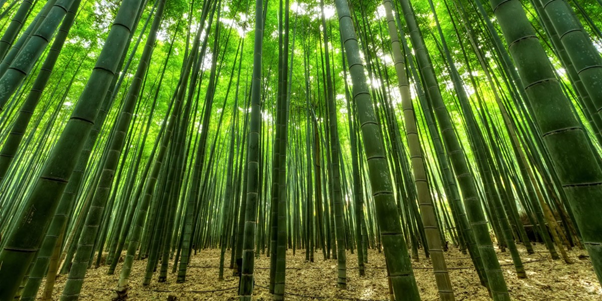 Bamboo
The fastest-growing plant in the world that we know of is bamboo. The bamboo plants growth rate has seen it enter the Guinness Book of World Records. This plant, grown in the United Kingdom, was found to have grown by up to 91 centimetres, or 35 inches, in a single day at a rate of 0.00002mph. This plant was of the 45 genera of bamboo, one of nearly 1,000 species known to man. Bamboo has been known to grow so rapidly that it can reach heights of up to 40 meters high, the equivalent of 130 feet. This means that the tallest known bamboo plant is taller than a 10-story building, is nearly twice the size as the Angel of the North and is the same length as the largest dinosaur ever discovered.
This makes bamboo incredibly useful. Not only does it grow rapidly, but it is also incredibly versatile and can be used for a wide number of uses, some of which you may not have even considered before. This is where Panda Soft come in. Our luxury bamboo toilet tissue makes the most of the incredible bamboo plant growth rate to create high-quality toilet paper that is completely sustainable. Our bamboo is grown in an FSC certified sustainable bamboo forest in Southeast China. The properties of bamboo make it perfect for use in the bathroom. It is antibacterial, odour resistant and hypo-allergenic, whilst also being sustainable. You can feel no guilt using our amazing bamboo toilet paper as you know that you are using a quality product that is incredibly environmentally friendly! We even ship our toilet rolls individually wrapped and in plastic-free packaging, shop with us online today!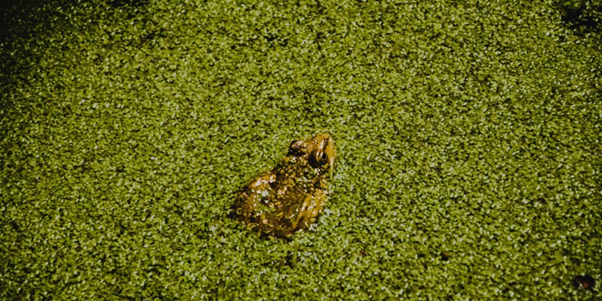 Duckweed
Duckweed is a perennial plant that grows on the surface of still or slow-moving bodies of water. The flower itself is small and does not grow much larger than half a centimetre. The true scale of duckweed comes in its ability to group together and become one of the quickest plants to grow. Duckweed is one of the fastest-growing plants in the world and has been known to double its overall mass in just 12 hours.
Duckweed, if left unchecked and in the right environment, could possibly multiply its mass nearly 500 fold in just four months. The perfect environment for duckweed is in still water that is sheltered away from waves or disturbances. They thrive in a warm environment, making them incredibly common in Asia, especially in Thailand and Vietnam in which they are known to block entire waterways, creating a physical barrier that boats fitted with engines cannot get past.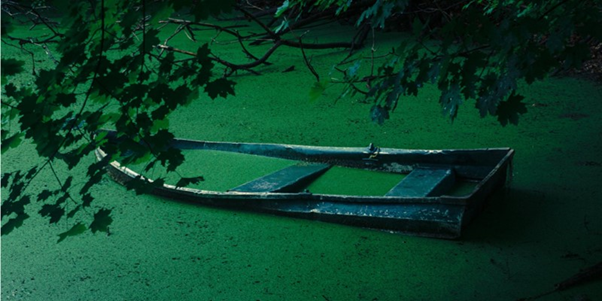 Algae
Algae is incredibly common in areas of natural standing water and in marine environments. Usually, the species of algae can be placed under two categories: macroalgae and microalgae. Macroalgae are larger and are commonly found in wide-open areas such as beaches and the sea. Examples of macroalgae include seaweed and kelp. Microalgae are smaller and are single-celled organisms.
Both types of algae can grow incredibly quickly and can double in size over the course of a single day depending on the environment. Algae can be very useful. Not only is it one of the fastest-growing plants in the world, but it is also excellent at consuming carbon dioxide and producing oxygen. However, algal blooms with a high concentration of cells can sometimes produce toxins that can be harmful to their surrounding environment, wildlife and potentially humans. Whilst these other plants are amongst the fastest-growing plants in the world, bamboo figuratively and literally does stand above the rest. To make the change to an incredibly sustainable high-quality product, browse our bamboo toilet paper online today.